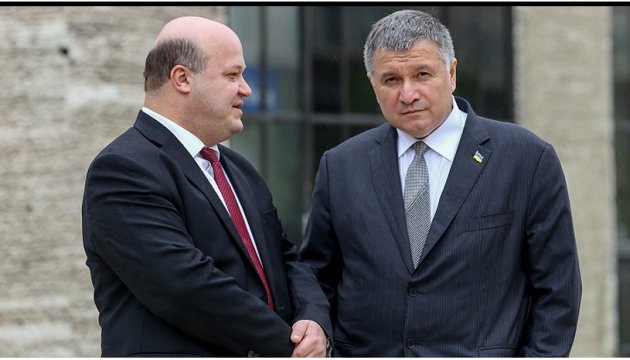 Fight against Russia's hybrid war a key issue of visit to U.S. - Avakov
Ukrainian Interior Minister Arsen Avakov has started his working visit to the United States and is expected to meet with representatives of the U.S. Department of State and the Federal Bureau of Investigation.
According to the Ukrainian Interior Ministry, the key issue of the visit will be the fight against Russia's hybrid war.
"Our visit will, of course, include both political issues and those relating to the activities of the Interior Ministry. The key issue is the fight against Russia's hybrid war. We are ready to take over the experience of many advanced countries, but in the question of the fight against Russia's hybrid war the whole world must learn from us. The second issue is the strengthening of cooperation with the FBI in counteracting organized crime, in particular Russian crime, and its influence on processes in the world. This is very important, given the events in Salisbury, chemical attacks on the peaceful population in Syria and interference with electoral processes and cyber threats," Avakov said.
The five-day visit program also includes a visit to the FBI Academy in Quantico, as well as a series of meetings on joint actions between U.S. and Ukrainian law enforcement agencies in the fight against organized crime.
"This is the organized crime that operates in Ukraine under the influence of Russia. The goal is to destabilize the situation on Ukrainian territory. It is for this purpose that the Russian authorities use crime lords and other criminals who travel from Russia to Ukraine," said First Deputy Head of the National Police of Ukraine Viacheslav Abroshkin, who will also take part in the events.
In addition, according to him, it is planned to sign a Memorandum of Cooperation between the National Police of Ukraine and the U.S. Drug Enforcement Administration.
On April 15, Avakov laid flowers at the Holodomor Memorial to Victims of the Ukrainian Famine-Genocide of 1932-1933.
The memorial was opened in Washington on November 7, 2015.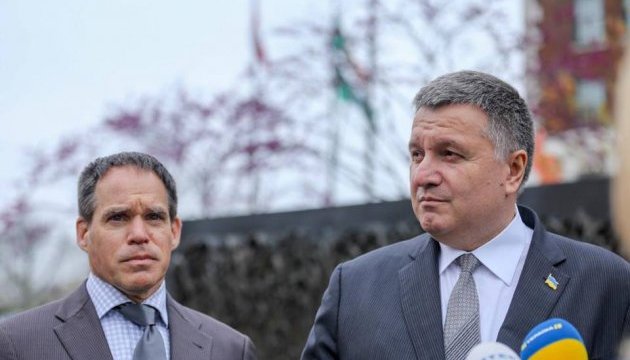 op