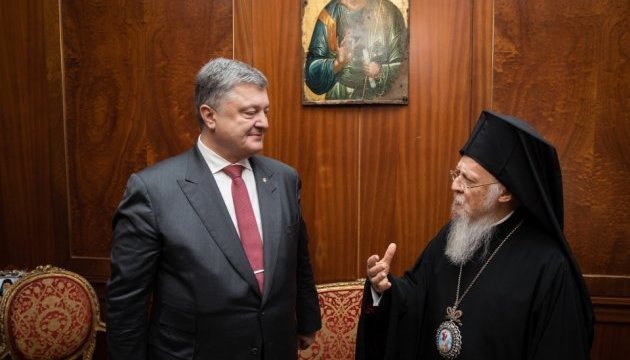 Ecumenical Patriarch thanks Poroshenko for peacekeeping
Ukrainian President Petro Poroshenko has met with Ecumenical Patriarch Bartholomew I during his visit to Turkey, the press service of the head of state has reported.
"It is symbolic that our meeting is taking place during these holidays, when millions of Ukrainians go to church. It is a great honor for me to greet you with the words 'Christ is Risen!'" the president said.
Poroshenko also emphasized the importance of the introduction of a single local Orthodox church in Ukraine, which the Ukrainian people strive for.
The head of state informed the Ecumenical Patriarch about his trip on the eve of Easter to Mariupol and Volnovakha, where people need peace and cessation of Russian aggression.
Bartholomew I thanked Poroshenko for his peacekeeping, in particular the call for peace during his Easter address.
"We pray for peace in Ukraine," the Ecumenical Patriarch said.
He also congratulated the Ukrainian people on Easter.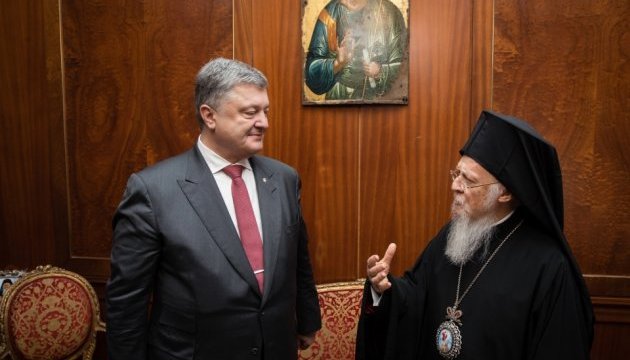 op