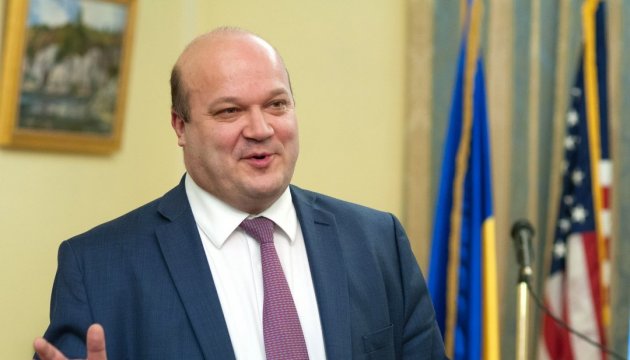 Ambassador Chaly: United States' assistance to Ukraine is larger than ever
The United States increases the military and technical assistance to Ukraine and allocates the funds for the development of reforms.
Ambassador of Ukraine to the United States Valeriy Chaly said this on the air of Espresso.TV on Friday.
The ambassador assured that the enhancement of the army and the defense capacity of the country is one of the main priorities of the Ukrainian government and the Ukrainian embassy.
"Therefore, it is good news that the military and technical assistance of the United States to Ukraine has not decreased, but increased this year. The figures we are talking about are $200 million from the Pentagon and $95 million within the foreign military financing program of the U.S. Department of State and other programs. A total sum is more than $300 million," Chaly noted.
In addition, the US will provide $620 million, including on security sector reforms.
"[The assistance] is larger than ever. This is not only the evidence of additional opportunities to increase our resources, but also the signal from our strategic partner, the US," the ambassador said.
ol