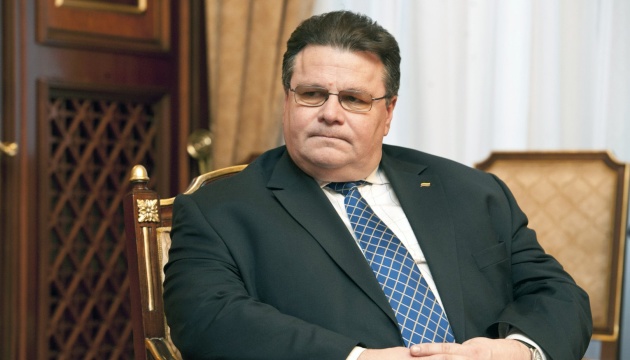 Lithuania does not consider presidential election in Russia free and democratic
Lithuanian Foreign Minister Linas Linkevičius has stated that the presidential election in Russia was not free and democratic, recalling Lithuania's non-recognition of the election held in the annexed Crimea.
This is reported by Delfi.lt portal.
"We do not consider the Russian election free and democratic... We do not recognize the election in Crimea - it is illegal, it violates the territorial integrity of Ukraine. The election took place on the day of the illegal annexation of Crimea - this is also not a random date selection," Linkevičius said.
He also drew attention to the fact that on the eve of the election, Moscow announced that it did not recognize the International Elections Study Center (IESC) registered in Lithuania. According to the minister, this "demonstrates the unwillingness of unbiased assessment of the process."
France, Norway, Poland and Japan already declared the non-recognition of the Russian presidential election in the illegally annexed Crimea.
ish