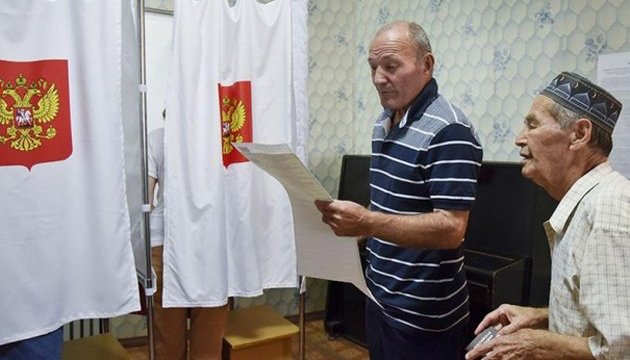 Ukraine sends official letters to UN about illegal elections in Crimea
Ukraine has sent official letters to the UN secretary general, the president of the UN Security Council and the delegations of all UN member countries, which emphasize that the holding by Russia of presidential elections in occupied Crimea violates the UN Charter.
The copies of these documents were made available to Ukrinform.
"I have the honor to enclose herewith a resolution of the Verkhovna Rada of Ukraine on its address to the international community in regard of organization of illegal elections of the President of the Russian Federation at the temporary occupied territories of Ukraine - the Autonomous Republic of Crimea and the city of Sevastopol," the document says.
In addition, the letter contains a statement by the Ukrainian Foreign Ministry on the decision by the peninsula's occupation administration to conduct an illegal vote in Crimea.
The message is addressed to UN Secretary General Antonio Guterres, as well as to President of the UN Security Council and Permanent Representative of the Netherlands to the United Nations Karel van Oosterom.
"I would appreciate your kind assistance in having this letter and its enclosures distributed as a document of the General Assembly under sub-item (a) of Agenda item 34 of its 72nd session and of the Security Council," reads a letter signed by Ukraine's Permanent Representative to the UN Volodymyr Yelchenko.
According to Ukraine's Permanent Mission to the UN, another similar document was also addressed to delegations from all UN member countries.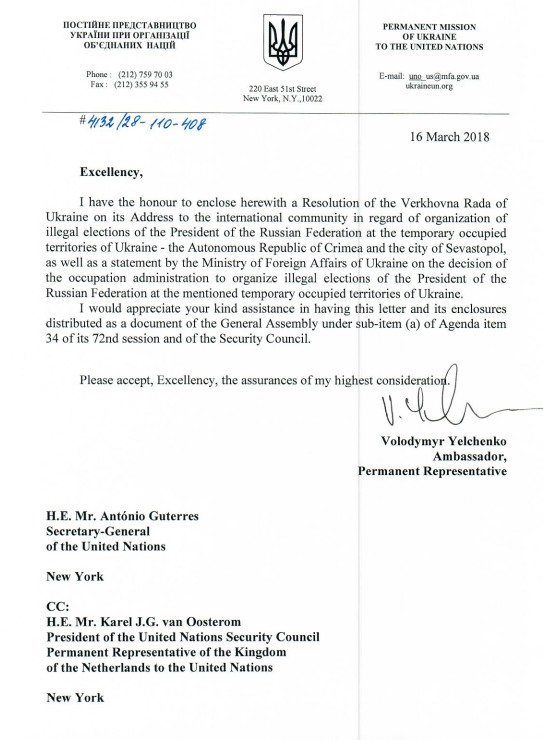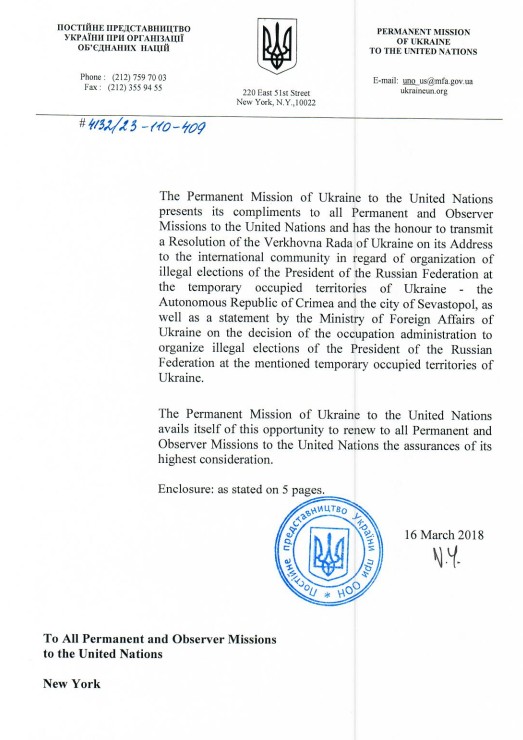 op