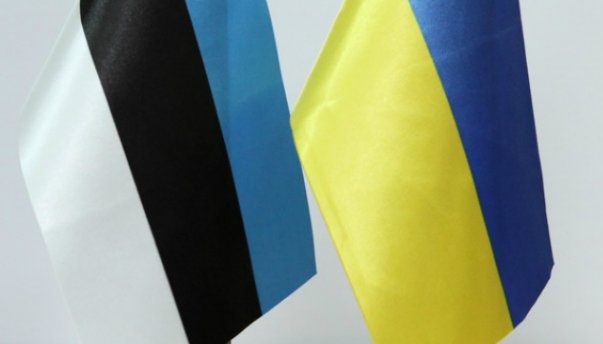 Estonia not recognizes results of Russian "election" in Crimea - statement
Estonia does not recognize the annexation of Crimea by the Russian Federation, as well as Russian "election" on the occupied peninsula.
Estonian Foreign Minister Sven Mikser said this in a statement on the occasion of upcoming anniversary of Crimea annexation, published on the website of the Foreign Ministry of Estonia.
"We condemn the unlawful annexation perpetrated by the Russian Federation four years ago, which ignored the Ukrainian constitution, the will of the Ukrainian people and internationally agreed rules. Crimea is, and will remain part of Ukraine," Mikser said.
He stresses that Estonia condemns the holding of election by the Russian Federation in Crimea and Sevastopol and does not recognise their results.
The Estonian foreign minister says that the occupying power continues to breach human rights and fundamental freedoms: Ukrainian citizens have been unlawfully detained; there have been reports of torture and mistreatment; and the situation of the indigenous people of Crimean Tartars is particularly deplorable. Annexation has also made it more difficult to keep relations with Crimean Estonians as close as before.
"Russia continues to integrate Crimea into its political and economic space. Significant efforts are also being taken to militarise the peninsula, threatening security in the Black Sea region as a whole. Estonia denounces the construction of the Kerch Strait Bridge, which has not been authorised by Ukraine and which will not only have a negative impact on security but also restrict the access of cargo vessels to Ukrainian port cities," Mikser stressed.
He notes that Estonia continues to support the sovereignty and territorial integrity of Ukraine.
"We shall continue to raise the issue of Crimea in the international arena. We strongly support the continuation and updating the non-recognition policy of the illegal annexation of Crimea, including sanctions, and call for the release of those illegally imprisoned. It is of utmost importance that international organisations would be given access to Crimea," the Estonian foreign minister said.
As a reminder, on March 16, 2014, the so-called "referendum" was held in the occupied Crimea, and two days later – on March 18 – the "annexation" of Crimea with the Russian Federation was proclaimed.
ish