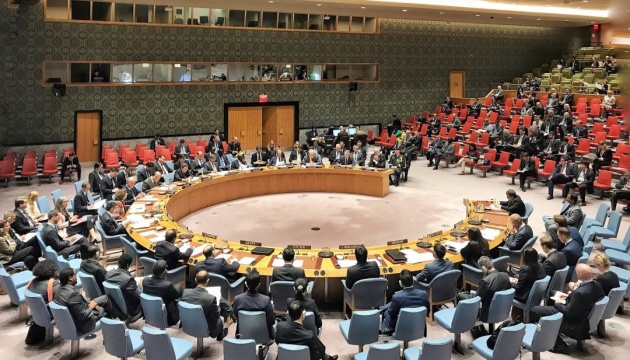 UN Security Council speaks in favor of Ukrainian Crimea
Majority of the countries participating in a meeting of the UN Security Council regarding the situation in the occupied Crimea have expressed support for the integrity of Ukraine.
This is said in a statement made by the Permanent Mission of Ukraine to the United Nations.
"The overwhelming majority of the UN Security Council member states expressed their full support for the sovereignty and territorial integrity of Ukraine and noted the illegal actions of the Russian Federation in Crimea. The meeting showed that Russia's temporary occupation of Crimea and Sevastopol remained in the field of view of the international community and on the active agenda of the UN Security Council," the statement reads.
The meeting was held in the Arria format on March 15. Ukraine was represented by Deputy Foreign Minister Olena Zerkal. In addition to members of the Security Council, representatives of the Mejlis of the Crimean Tatar people also took part in the discussion.
The meeting was initiated by Ukraine's delegation to the UN. It was supported by the current members of the Security Council, in particular Sweden, Great Britain, Poland, the Netherlands and the United States.
As a reminder, on March 16, 2014, the so-called "referendum" was held in the occupied Crimea, and two days later – on March 18 – the "annexation" of Crimea with the Russian Federation was proclaimed.
Neither the "referendum" nor the "annexation" of Crimea to Russia was recognized in the world (except for several countries dependent on Russia, for example, Nauru).
The official date of the beginning of the temporary occupation of Crimea and the city of Sevastopol – February 20, 2014 – was defined by the Law of Ukraine "On Amendments to Certain Laws of Ukraine on Determining the Date of Beginning of Temporary Occupation" dated September 15, 2015. This law contributes to the protection of the rights of the state, citizens and legal entities as well as strengthens Ukraine's position in litigation against the Russian Federation.
ish