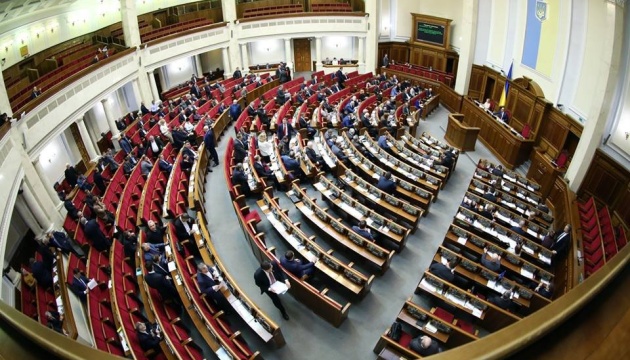 Parliament appoints Denisova human rights commissioner
The Verkhovna Rada has appointed Liudmyla Denisova to the post of the Ukrainian parliament's human rights commissioner, in place of Valeria Lutkovska.
A total of 280 deputies voted for a respective decision on Thursday, an Ukrinform correspondent reports.
During the consideration of the issue, the chairman of the parliament's committee on human rights, national minorities and international relations, Hryhoriy Nemyria, said that the issue of electing an ombudsperson came out of the legal field, in particular because of a conflict over the voting procedure. According to him, the law on the Verkhovna Rada human rights commissioner provides for a secret ballot procedure, but the parliament's rules of procedure envisage an open procedure.
Verkhovna Rada Chairman Andriy Parubiy replied that on this subject there was an explanation from the committee on rules of procedure regarding the expediency of electing the ombudsperson by open vote, in accordance with the rules of procedure.
Denisova is the head of the Verkhovna Rada committee on social policy, employment and pension provision and a member of the People's Front faction. She was elected to the Verkhovna Rada on the lists of the People's Front Party.
op