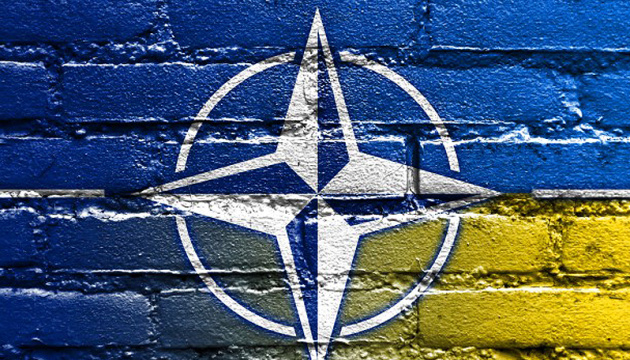 NATO's 'aspirant' status does not guarantee Ukraine's membership - expert
Formal recognition by the North Atlantic Alliance of the Euro-Atlantic aspirations of Ukraine is an important step for special partners, but it does not guarantee membership.
Senior Fellow for Security and Defense at the German Marshall Fund Bruno Lete said this to Ukrinform's correspondent in Brussels.
"NATO's move is an important symbolic step for Ukraine, but the 'aspirant' status certainly does not mean that Ukraine will now become a NATO member. On the contrary, one could compare the aspirant status to a 'waiting room' for countries that have developed a special relationship with NATO, but there is really no guaranteed timeline on when these countries will be able to leave that 'waiting room' and start membership negotiations," the expert said.
He stressed that the next step towards Ukraine's Euro-Atlantic integration should be NATO's Membership Action Plan (MAP).
"But as Secretary General Jens Stoltenberg pointed out, there are still many challenges Ukraine needs to resolve before NATO can grant MAP. Ukraine's top priority now needs to be its domestic policy. Success at home will determine the rest, including strengthening Ukraine's partnership with NATO," Lete said.
According to the expert, to make a case that Kyiv is a reliable partner of the alliance, it must continue to modernize all fields of government, military, and the private sector.
"Ukraine must continue to demonstrate to NATO, and itself, that it can carry out reform and fight corruption," the expert said.
Otherwise, Lete believes, allies' political willingness to invest in the NATO-Ukraine partnership may be at risk to decline, and the "aspirant status" will just remain in vain.
op