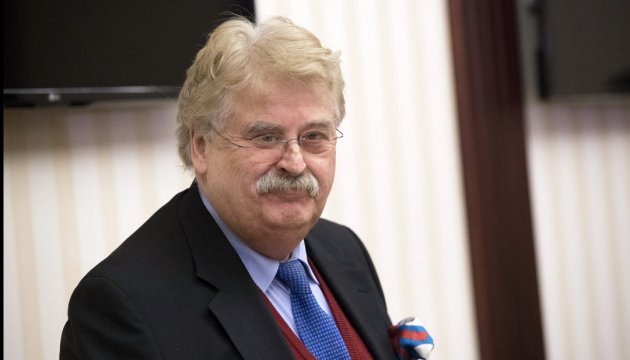 Ukraine should present its position in 'gas war' during European Parliament's session - MEP Brok
MEP Elmar Brok has offered Ukraine to present its position in the "gas war" during the next session of the European Parliament.
He said this during a meeting with Pat Cox, the Head of the European Parliament's Needs Assessment Mission to the Verkhovna Rada of Ukraine, and Ivanna Klympush-Tsintsadze, the Ukrainian Deputy Prime Minister for European and Euro-Atlantic Integration, the Governmental portal reports.
"We know that Russia is trying to raise doubts about the reliability of Ukraine as a transit country for gas supplies to Europe. We all need to hear the position of Ukraine and to get real evidence and arguments about Russia's breach of the agreements in order to decide on further cooperation with it," the MEP noted.
In turn, Klympush-Tsintsadze said that Russia had once again shown that it used gas as a tool of political pressure, as a weapon in its hybrid war, and this is a threat not only for Ukraine, but for the whole of Europe.
ish