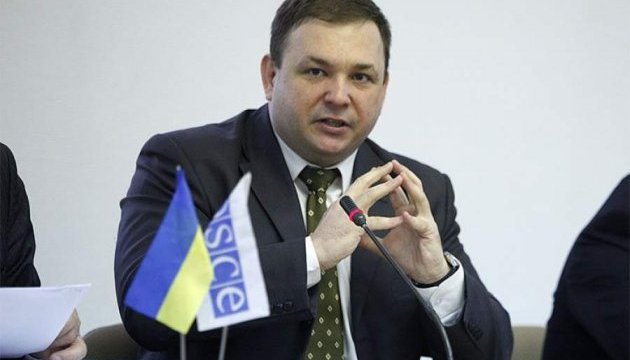 Shevchuk supports Poroshenko's proposal on constitutional amendments
Chairman of the Constitutional Court of Ukraine Stanislav Shevchuk supports the proposal by Ukrainian President Petro Poroshenko to secure in the Constitution of Ukraine the country's aspirations for membership in the European Union and NATO.
"Yes, I support it, it's very important. This will make the path of our European changes, transformations irreversible," Shevchuk said in an interview with Radio Free Europe / Radio Liberty.
He said that it would be an additional reminder to parliamentarians of next convocations about where Ukraine should move.
"Politicians change in power and parliaments change, but the Constitution must be stable and protected from constant change. When a new convocation of parliament comes, deputies must remember what we are doing and what we will do more to bring Ukraine closer to Europe and become part of European and, possibly, Euro-Atlantic institutions," Shevchuk said.
Poroshenko said at a press conference on February 28 that he was considering securing Ukraine's desire to join the EU and NATO in the Constitution.
"When raising anti-European political forces that seek revenge, in my opinion, amendments to the Basic Law could insure against any unexpected," said Petro Poroshenko.
In his opinion, Ukraine's aspirations for membership in the European Union and NATO could be fixed in the preamble of the Constitution, which requires support from two-thirds of the constitutional composition of the Verkhovna Rada.
op