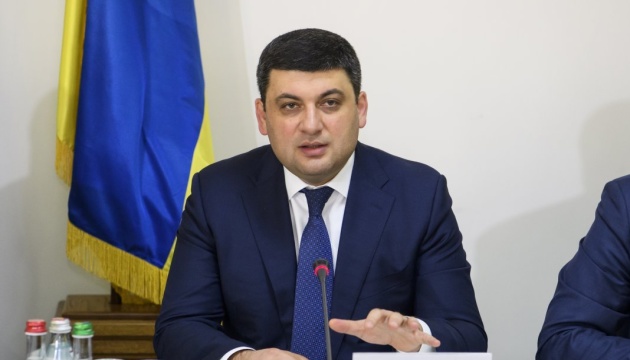 Groysman leaves on official visit to Latvia
Latvian Prime Minister Maris Kucinskis will meet with Ukrainian Prime Minister Volodymyr Groysman, who arrives on an official visit to Riga on Thursday, March 1, according to the press office of the Latvian Cabinet of Ministers.
"During the meeting, the sides will discuss opportunities for further cooperation between Latvia and Ukraine, topical issues in the region, as well as relations between the European Union and Ukraine," the statement reads.
It specifies that the visit will begin with a flower-laying ceremony at the Freedom Monument. The prime ministers will then hold a meeting.
The sides are also expected to sign a joint agreement on academic cooperation between the Riga Technical University and the Kyiv Polytechnic Institute. The document will be signed by Ukrainian and Latvian Education and Science Ministers Lilia Hrynevych and Karlis Sadurskis, as well as the rectors of the Riga and Kyiv technical universities, Mykhailo Zgurovsky and Leonids Ribickis.
op