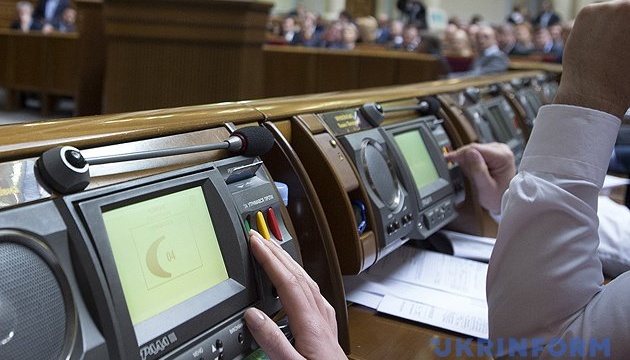 Parliament supports creation of Ministry for Veterans
The Verkhovna Rada has appealed to the Cabinet of Ministers with the requirement to create the Ministry for Veterans on the basis of the State Service of Ukraine for War Veterans and Participants in the Anti-Terrorist Operation.
A total of 241 MPs voted for approval as a whole of draft resolution No. 7505 at a parliament meeting on Tuesday, an Ukrinform correspondent reports.
At the same time, the parliament instructed the government within a month, before March 28, to inform the Verkhovna Rada of Ukraine about the implementation of this resolution.
The parliament insists on the need to establish a new ministry as a central executive body to ensure the formation and implementation of state policy in the field of social protection of war veterans.
The explanatory note to the draft resolution states that the extensive system of government bodies dealing with veterans leads to "bureaucratic chaos" and prevents timely and complete settlement of important social issues for participants in the anti-terrorist operation.
In May 2017, leaders and representatives of non-governmental organizations engaged in solving ATO veterans' problems initiated the creation of the Ministry for Veterans.
op