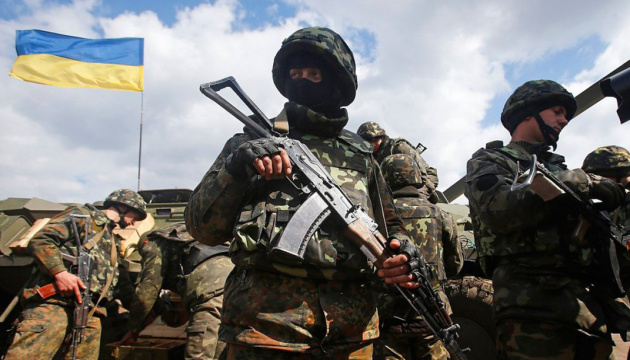 Law on Donbas reintegration comes into force
The Law of Ukraine "On the Peculiarities of the State Policy on Ensuring Ukraine's State Sovereignty over Temporarily Occupied Territories in Donetsk and Luhansk Regions" comes into force today.
The Ukrainian parliament's Holos Ukrainy newspaper published the wording of the law on February 23, 2018. The law comes into force one day following its publication date.
As reported, on January 18, 2018, the Verkhovna Rada adopted the law on the peculiarities of state policy on ensuring Ukraine's state sovereignty over temporarily occupied territories in Donetsk and Luhansk regions, in which Russia is recognized as an aggressor state carrying out temporary occupation of part of Ukrainian territory.
The document identifies the date of the beginning of the occupation of part of Ukraine, in particular, Crimea and Sevastopol - February 20, 2014.
The law on Donbas reintegration outlines the peculiarities of the state policy on securing Ukraine's state sovereignty in temporarily occupied territories in Donbas.
The document foresees that the boundaries and list of districts, towns, villages and settlements, parts of their territories temporarily occupied in Donetsk and Luhansk regions are determined by the president under a motion from the Ukrainian Defense Ministry, prepared on the basis of proposals from the General Staff of the Ukrainian Armed Forces.
According to the law, responsibility for financial or moral damage done to Ukraine as a result of Russian aggression is placed on Russia in accordance with generally recognized principles and norms of international law.
In addition, MPs established that persons participating in Russia's armed aggression or involved in the Russian occupation administration are held criminally liable for violating Ukrainian legislation and norms of international humanitarian law.
ol