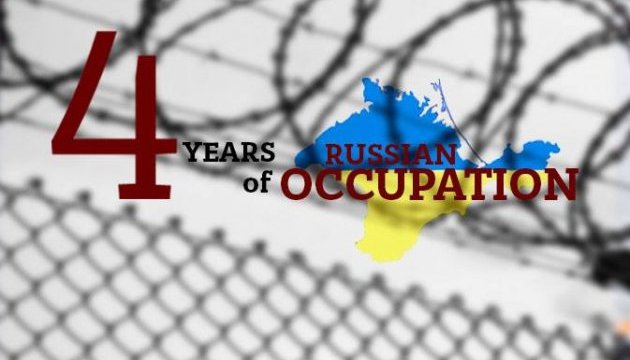 Four years of occupation of Crimea: 456 detentions and 377 interrogations
The human rights situation in Crimea has significantly worsened during the occupation of the peninsula by Russia.
"After four years of occupation, the human rights situation in Crimea has worsened dramatically. The detentions of Ukrainians and Crimean Tatars have become common practice. Russia continues to live in its imperial past, dragging Ukraine back to the USSR. We will not play according to the Russian scenario," the Foreign Ministry of Ukraine posted on Facebook.
According to the Ministry's infographics, 456 people have been detained in Crimea during the years of occupation. The Russian security forces have conducted 377 interrogations and 112 raids of homes.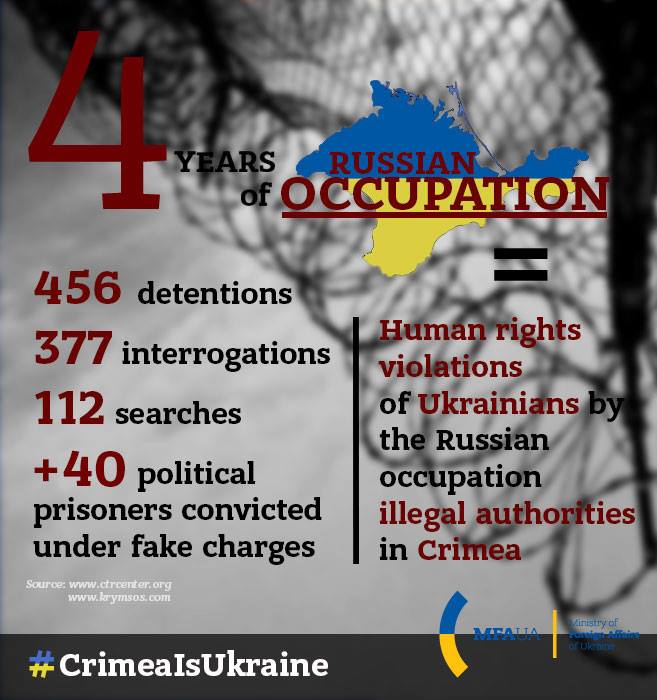 Furthermore, over 40 political prisoners currently serve their sentences on trumped-up charges.
On September 15, 2015, the Verkhovna Rada of Ukraine passed the law No. 685-VIII defining February 20, 2014 as the date of the beginning of the occupation of the Autonomous Republic of Crimea and the city of Sevastopol.
ol