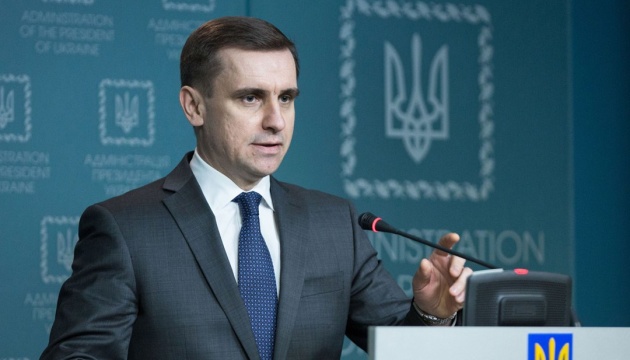 Ukraine not to agree with militants on peacekeepers in Donbas - Yeliseyev
Ukraine will not engage in dialogue with representatives of the "DPR" and "LPR" groups regarding the deployment of a UN peacekeeping force to certain areas of Donetsk and Luhansk regions.
Deputy Head of Ukraine's Presidential Administration Kostiantyn Yeliseyev stated this on Radio Liberty.
According to him, the main thing for Ukraine is to discuss this issue with its key partners. He recalled that the final decision is made by the UN Security Council, whose permanent member is Russia.
"Of course, we are not going to conduct any dialogue and reach any agreement with militants, since it is clear to everyone that Russia is behind militants, and in this connection the key challenge is to get agreement to the deployment of such an operation from Moscow," Yeliseyev said.
The official added that the permission of Ukraine was also required for the deployment of peacekeepers.
"The host country is Ukraine, which considers these territories occupied. Therefore, if Ukraine gives its consent, I think that we do not need any other consent from some individual bandits," Yeliseyev said.
On February 19, Russian presidential press secretary Dmitry Peskov stated that "it is possible to reach a compromise on the deployment of peacekeepers to Donbas only through a dialogue with representatives of unrecognized republics in Donbas."
op