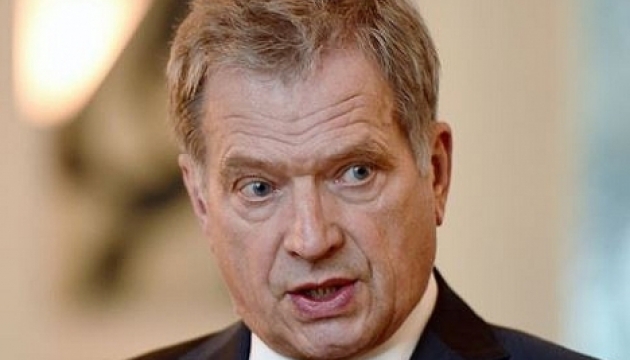 Finland ready to join UN peacekeeping mission in Donbas
Finnish President Sauli Niinisto states that Finland should be involved in the UN peacekeeping mission, which is planned to be deployed in eastern Ukraine.
Niinisto said this at a press conference at the Munich Security Conference, DW reports.
"This [the conflict in Donbas] is the biggest problem that Europe is facing now. If it is possible to solve it, then Finland should participate [in this initiative]," Niinisto said.
As reported, former NATO Secretary General Anders Fogh Rasmussen proposed a new plan for the deployment of the UN peacekeeping mission in Donbas. In his opinion, there should be no Russian or NATO soldiers. The force should consist of up to 20,000 persons, including 4,000-5,000 persons on the Russia-Ukraine border in order to prevent potential invasions. Peacekeepers should represent non-NATO European countries, which enjoy confidence of the Alliance, Ukraine and Russia, i.e. Sweden, Finland, Austria, Kazakhstan, Belarus or Mongolia as well as the countries of Latin America.
ol