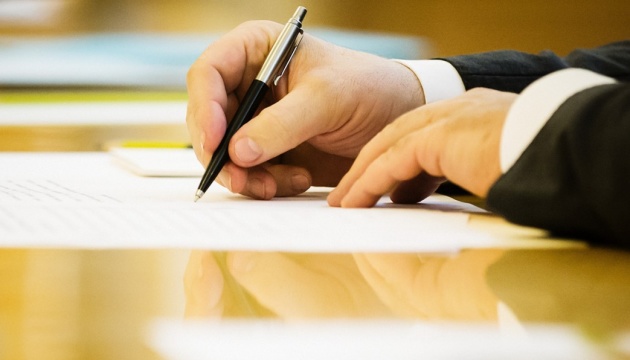 President signs law on corporate contracts
Ukrainian President Petro Poroshenko has signed the law introducing amendments to certain legislative acts of Ukraine on corporate contracts, according to the website of the Verkhovna Rada of Ukraine.
The law was passed on March 23, 2017 and sent to the president for signature on April 3. In almost a year, on February 15, 2018, the law was returned with the signature of the president.
One of the authors of the legislative initiative is an MP from the Samopomich Union political party, Viktoria Ptashnyk.
"The president signed our Law on Corporate Contracts (4470). Yes, this is about creating a favorable business environment in Ukraine! The law will soon come into force (we expect the next day after publication). This victory was preceded by long discussions by lawyers, drafting, amending, agreeing in the Rada, support from 279 people's deputies, a long signing process, my requests and appeals, upholding justice and, finally, a victory!" Ptashnyk wrote on her Facebook page.
op