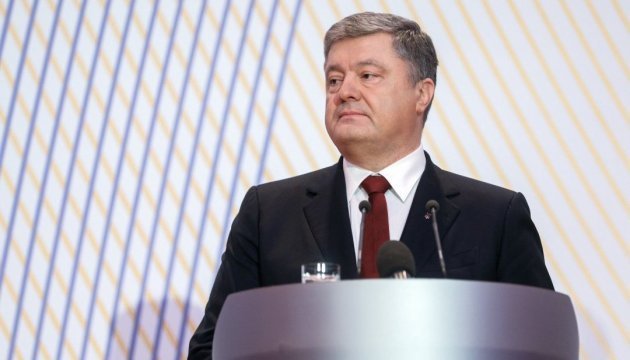 Poroshenko to speak at Munich Security Conference
The 54th Munich Security Conference is about to begin on Friday at 14.00 local time (15.00 Kyiv time), Ukrinform's correspondent in Germany reports.
The conference will be opened by its chairman Wolfgang Ischinger and German and French Defense Ministers Ursula von der Leyen and Florence Parly.
UN Secretary-General Antonio Guterres, Emir of Qatar Sheikh Tamim bin Hamad Al-Thani, and NATO Secretary General Jens Stoltenberg are expected to speak after that. A panel discussion "Defense Cooperation in the EU and NATO: More European, More Connected, More Capable?" is also to be held.
Ukrainian President Petro Poroshenko will also participate in the forum. He is expected to deliver a 15-minute speech at 18.45 local time. The head of the Ukrainian state will also hold a series of bilateral meetings.
The main theme of the conference is the future role of the European Union as a global player and its relations with Russia, as well as with the United States. In addition, participants will discuss an increasing threat to the liberal international order, numerous conflicts in the Middle East - a particular deterioration of relations between the Gulf States - and political developments in the Sahel region, as well as arms control and North Korea's nuclear program.
The conference will last until February 18.
op