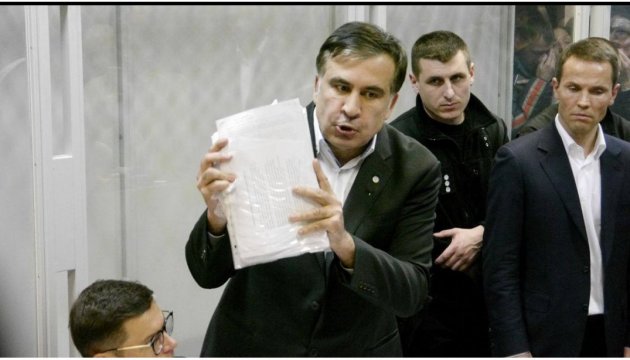 Saakashvili to look for legitimate way to return to Ukraine
The leader of the Movement of New Forces party, Mikheil Saakashvili, who was expelled to Poland on February 12, has said he intends to find a legitimate way to return to Ukraine.
The politician said this on Ukraine's ZIK television channel.
"Of course, I will return to Ukraine, and I will find a way to do it," Saakashvili said.
He added that together with his team he would find a way to return to Kyiv completely legally.
Polish border guards said earlier that Poland had let Saakashvili enter.
On February 12, Saakashvili's associates reported his detention by unidentified people in the center of Kyiv. The SBU, the Prosecutor General's Office and the National Police told Radio Liberty that they had not detained Saakashvili.
Subsequently, the State Border Guard Service said that Saakashvili had returned to the country from which he "arrived, in violation of Ukrainian legislation."
In July 2017, Saakashvili lost his Ukrainian citizenship under a decree of the Ukrainian president. The validity of his foreign passport of a citizen of Ukraine was canceled after the loss of citizenship.
On September 10, 2017, he entered Ukraine without passing border control. In September, the court found Saakashvili guilty of illegally crossing the Ukrainian border. In addition, the court rejected his lawsuit filed against the State Migration Service regarding his recognition as a refugee.
A number of criminal cases were opened against Saakashvili in Georgia, which has been seeking his extradition from Ukraine for a long time.
op