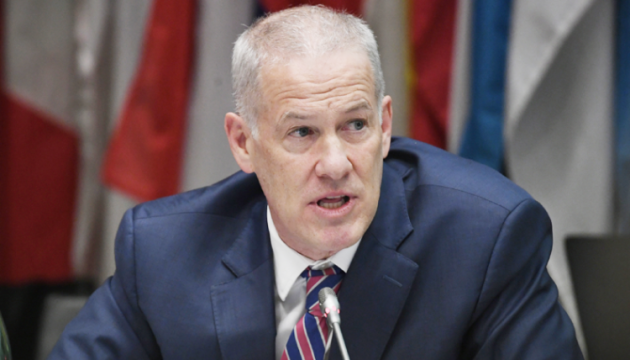 U.S. in OSCE states Russia's responsibility for violence in Donbas
Russia is responsible for unleashing and maintaining the conflict in the eastern part of Ukraine, and it is Moscow that must show "political will" to stop violence, Charge d'Affaires, a.i. of the U.S. Mission to the OSCE Harry Kamian has said.
He said this at a meeting of the OSCE Permanent Council in Vienna on Thursday, an Ukrinform correspondent reports.
"Contrary to the statements made earlier this morning by my esteemed Russian colleague, responsibility for the hot war that persists in eastern Ukraine rests solely and squarely with the Russian Federation. Responsibility for re-establishing peace in eastern Ukraine rests squarely with the Russian Federation," Kamian said.
He said that diplomats often stress the need to achieve political to resolve the conflict. "If the political will exists in Moscow, an end to the suffering and a re-establishment of peace, support for Ukraine within the context of its internationally-recognized borders - recognized by the international community, can indeed be achieved," he said.
In this regard, he stressed: "We wait for Russia to deliver on its commitments."
op