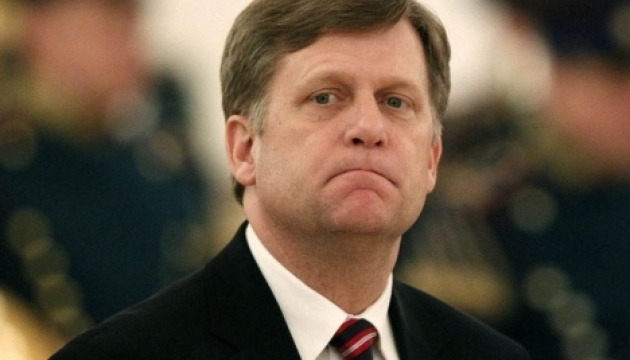 Ex-U.S. ambassador to Russia says why annexation of Crimea cannot be recognized
Former U.S. Ambassador to Russia Michael McFaul has advised Americans, who question unlawfulness of Russia's annexation of Crimea and Russian aggression against Ukraine, to simulate a similar situation in the United States.
He wrote this on Twitter on Thursday, Ukrinform reports.
"When Americans tell Ukrainians to be more pragmatic when dealing with Russia, I wonder how pragmatic we Americans would be if China annexed Hawaii, Canada invaded Maine, or Mexico supported separatists in California?" the former high-ranking diplomat said.
His post in the social network spurred a lively discussion, which was also joined with provocative comments by users with Russian-language names.
During Barack Obama's first term as president, McFaul served as Special Assistant to the President at the National Security Council. From 2011 to 2014, he headed the U.S. Embassy in Moscow.
After dismissal from diplomatic service and until now, McFaul has worked as a leading expert on Russia and American international police. He currently holds the post of Professor of Political Science at Stanford University.
op