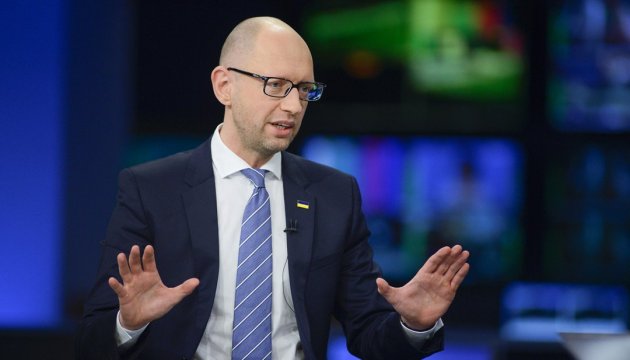 U.S. has clear position on Ukraine's joining NATO - Yatsenyuk
The United States has a much clearer position on Ukraine's accession to the North Atlantic Alliance than individual European states.
Former Ukrainian Prime Minister and People's Front Party leader Arseniy Yatsenyuk said this in Washington on Tuesday, February 6, an Ukrinform correspondent reports.
"What was important today in conversations on the part of our American friends is that their position is very clear, much clearer than in some European countries, that Ukraine is moving towards NATO and that Ukraine ultimately needs NATO membership," the Ukrainian politician said.
He recalled that Ukraine and Georgia had already had such a perspective in 2008, but at the time both countries were "actually denied" NATO Membership Action Plans (MAPs). "As a result, the Russians seized part of Georgia, Crimea, as well as Donetsk and Luhansk. How many international crimes should Russia commit so that the West could realize a clear reality? This decision is necessary for the security of both the alliance and Ukraine," Yatsenyuk said.
Ukraine's accession to NATO requires a consensus in the alliance, as well as political will, he added.
"In particular, it is necessary to sign the MAP, which will be a clear signal for the whole world that Ukraine will become a member of the alliance, and then continue to move along a road map together with all our partners," he said.
Yatsenyuk also stressed that NATO should find a political will to make this responsible decision on Ukraine, as Russia will not stop.
"It can be stopped only through a clear international legal mechanism, and so far no one but NATO has invented anything," Yatsenyuk said.
op