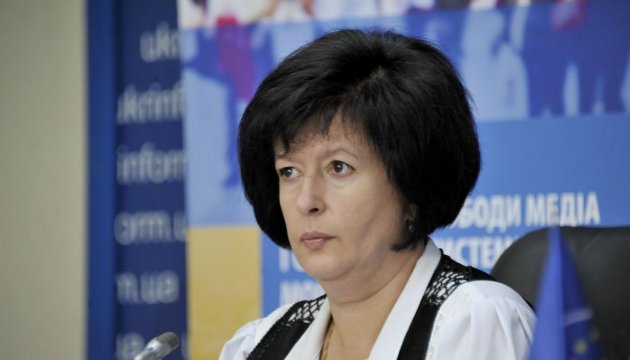 Ukrainian Commissioner for Human Rights admits she can't help Ukrainians imprisoned in Crimea
Ukrainian Parliament Commissioner for Human Rights Valeria Lutkovska admits the lack of opportunities to effectively protect the rights of Ukrainians in Crimea, since there are no real levers of influence on the situation on the peninsula.
Lutkovska said this at a press conference on Monday, an Ukrinform correspondent reports.
"This is a huge problem for us, because we can not adequately protect Ukrainian citizens who are illegally detained on the peninsula's territory. We can just inform the international organizations, asking them to get involved as much as possible in protecting these people, and call on the Russian Federation Commissioner for Human Rights to respond," Lutkovska said.
She recalled that she had visited Crimea last time in December 2016 together with her Russian counterpart Tatyana Moskalkova. "Unfortunately, there has been no such opportunity since that time, but I very much hope it will appear," the Ukrainian human rights commissioner added.
According to her, now there are only two mechanisms for helping Ukrainians, who have been illegally imprisoned in the territory of Crimea: the appeal to the Russian Commissioner for Human Rights and the appeal to the international community to tell about the horrors taking place on the peninsula.
"Today it is a grey zone for the international organizations. No international organization has its office there, no trustworthy organization can come and monitor the situation there," Lutkovska said.
ol