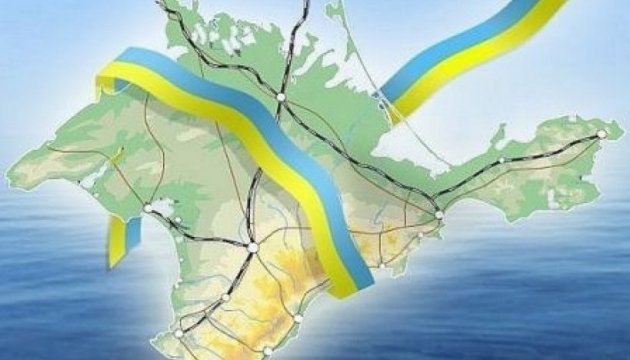 International platform 'Friends of De-occupation of Crimea' presented in Australia
The international platform "Friends of De-occupation of Crimea" has been recently presented in Canberra, the capital city of Australia.
"Today we launch an important mechanism of consultations among representatives of countries and international organizations that acted as the co-authors of the resolutions of the UN General Assembly on human rights situation in Crimea. Our task is to contribute to the implementation of the provisions of the above-mentioned resolutions, which in the end should contribute to the process of de-occupation of Crimea," Ukraine's ambassador to Australia Mykola Kulinich said during the platform's presentation, and Ukrinform correspondent reports.
According to him, one of the key elements in ensuring the de-occupation process is the restoration of the rights of the indigenous population of Crimea – the Crimean Tatars.
The participants in the discussion, including Thomas Albrecht, UNCHR Regional Representative in Australia, representatives of the embassies of Estonia, Georgia, Slovenia, the Netherlands, Austria, Bulgaria, Portugal, supported the Ukrainian initiative and expressed their readiness to actively participate in the related events of the Ukrainian Embassy in Australia.
The international platform "Friends of De-occupation of Crimea" is an informal open association of the concerned countries, non-governmental organizations (international and Ukrainian, working in the field of human rights), influential political leaders, which aims to provide active support and promote Ukraine's efforts to restore the state sovereignty over the temporarily occupied Crimea.
ol