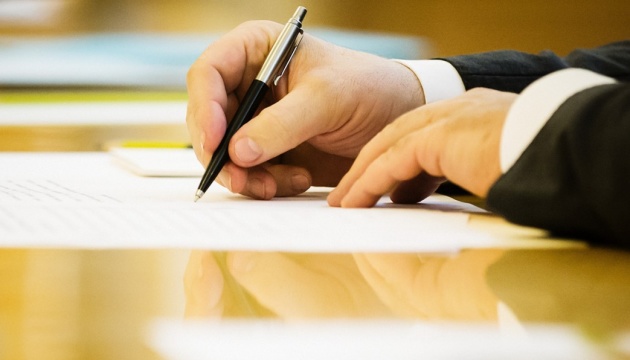 President enacts NSDC's decision on state defense order
Ukrainian President Petro Poroshenko has signed a decree enacting the decision of the National Security and Defense Council (NSDC) on the country's state defense order for 2018-2020.
The decree was published on the website of the head of state on Monday, January 29.
The decree enacts the NSDC's decision of January 17, 2018 on the main indicators of the state defense order for 2018, 2019, and 2020.
The NSDC decision is attached to the decree, but is dubbed "secret."
NSDC Secretary Oleksandr Turchynov was entrusted with exercising control over its implementation.
The decree comes into force from the day of its publication.
op