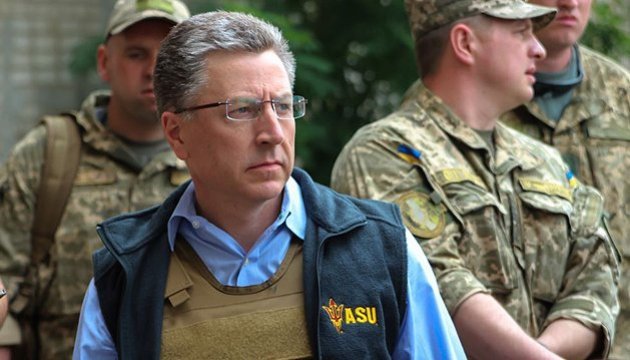 Situation will not change until Russia recognizes its presence in Donbas - Volker
Russia should make a fundamental decision and end the conflict in eastern Ukraine, U.S. Special Representative for Ukraine Negotiations Kurt Volker has said.
He stated this in an interview with German international broadcaster Deutsche Welle.
According to Volker, Russia needs to make a fundamental decision - to end the conflict and establish peace.
In his opinion, the situation will not be resolved until Russia denies its direct involvement in the conflict.
Volker expressed hope that Russia would reconsider its position and that its leadership would conclude that occupation of Ukraine's territories is no longer in its interests.
He does not share the view that sanctions against Russia do not work, but notes that they did not work as expected. He expressed confidence that sanctions should be in place in the future.
Volker is also pessimistic about the deployment of a UN peacekeeping force to Donbas. After several successful rounds of negotiations, Russia has returned to its initial proposal to narrow this force so that it could only guarantee the security of the OSCE monitoring mission.
Volker was on a visit to Ukraine on January 23-24. He plans to meet with Russian presidential aide Vladislav Surkov in Dubai on January 26.