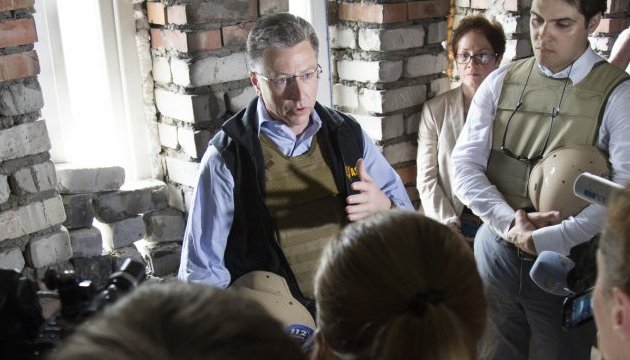 Volker, Turchynov discuss law on Donbas reintegration
U.S. Special Representative for Ukraine Negotiations Kurt Volker and Secretary of the National Security and Defense Council of Ukraine (NSDC) Oleksandr Turchynov have discussed the law on Donbas reintegration and the need to protect the rights of citizens living in the occupied territory.
Volker wrote this on Twitter.
"I met with Secretary of the NSDC Oleksandr Turchynov to discuss reintegration bill and the need to protect the rights and well-being of Ukrainian citizens living in the Donbas, as well as the need for peaceful resolution of the conflict," Volker wrote.
As reported, Volker arrived in Kyiv on January 23. He has already met with Ukrainian President Petro Poroshenko and Minister for Temporarily Occupied Territories and Internally Displaced Persons Vadym Chernysh.
op