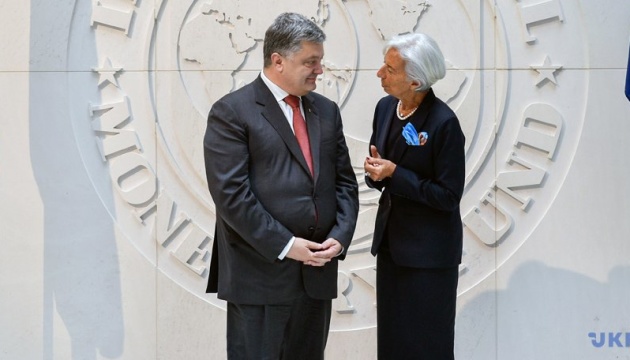 IMF Head Lagarde intends to meet with Poroshenko in Davos
Managing Director of the International Monetary Fund (IMF) Christine Lagarde, who will co-chair the World Economic Forum in Davos next week, plans to hold talks with Ukrainian President Petro Poroshenko.
The director of the Communications Department (COM) at the International Monetary Fund, Gerry Rice, said this at a briefing in Washington on Thursday, an Ukrinform correspondent reported.
"Yes, Christine Lagarde and President Poroshenko plan to meet in Davos, as they already did earlier during the previous forums in Davos," the representative of the IMF said.
He has not specified exactly what issues the parties will discuss, but noted that, obviously, they will speak about the development of events on the implementation of the IMF's program for Ukraine.
The World Economic Forum will be held in the Swiss city of Davos on January 23-26.
ish