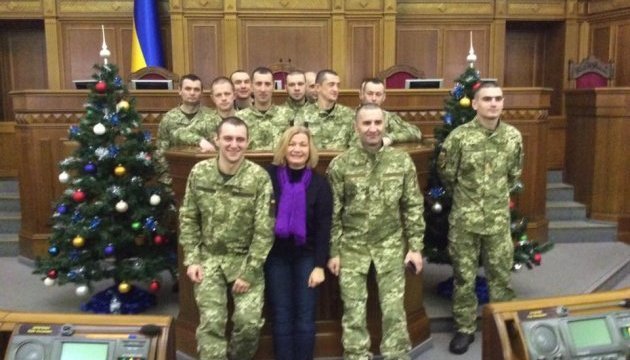 Released hostages meet with Ukrainian lawmakers. Photos
The hostages, who were released from captivity in the temporarily occupied territories in eastern Ukraine, have met with Ukrainian lawmakers in the Verkhovna Rada of Ukraine.
First Vice Speaker of the Verkhovna Rada Iryna Herashchenko posted this on her Facebook page.
"We had a very cordial meeting with our released hostages, who still undergo rehabilitation in hospitals, and their families. We talked for a long time about those, who are still held captive in the temporarily occupied areas of Donetsk and Luhansk regions, and our duty to free them as soon as possible. We also discussed Ukrainian and international politics," Herashchenko wrote.
Former captives wished politicians wisdom, unity, courage, patriotism and faith in Ukraine.
As reported, the large-scale liberation of hostages took place in Donbas on December 27. A total of 73 Ukrainians returned from the occupied territory, namely "cyborgs" and other Ukrainian fighters, public activists and volunteers as well as scientist and historian Ihor Kozlovsky.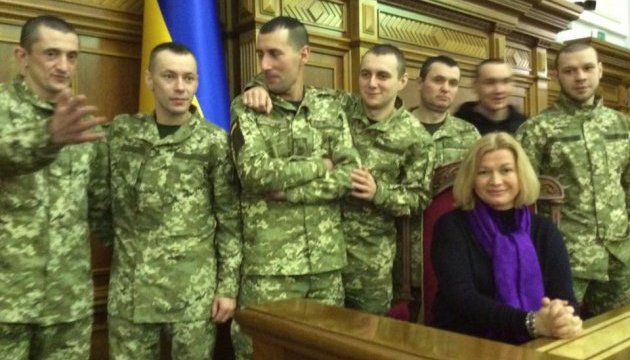 ol