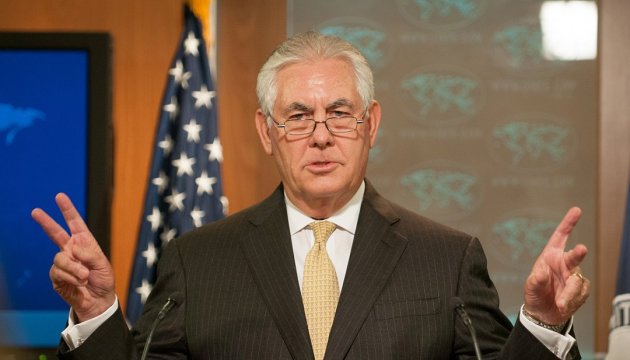 Tillerson: Ukraine remains keystone in relations between US and Russia
Ukraine's issue remains the keystone in the relations between the U.S. and Russia.
This was stated by U.S. Secretary of State Rex Tillerson, CNN reports.
"We have to be very open and candid and frank with one another, and I think Foreign Minister Lavrov is also trying to improve this relationship as I am, these are difficult issues and we have made it clear that the keystone is really Ukraine," he said.
According to Tillerson, the past year was difficult for Russia-US relations, but he believed that the countries would be able to cope with the problems.
ish