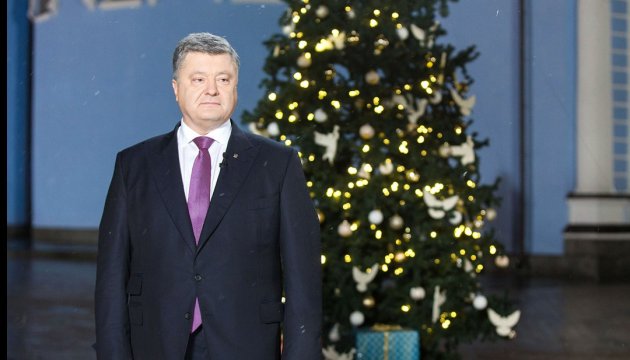 President calls year 2017 a turning point
Ukrainian President Petro Poroshenko has said that the year 2017 was a turning point in the reform of the Ukrainian state.
He wrote this on his Facebook page.
"The year 2017 has become a turning point in reforming the country. Medical, pension and educational reforms will introduce fundamental changes in the lives of Ukrainians and bring standards of life closer to European ones," Poroshenko said.
On December 28, President Petro Poroshenko signed laws on improving the availability and quality of medical care in rural areas and on state financial guarantees for the provision of medical services and medicines, which launch health care reform.
op