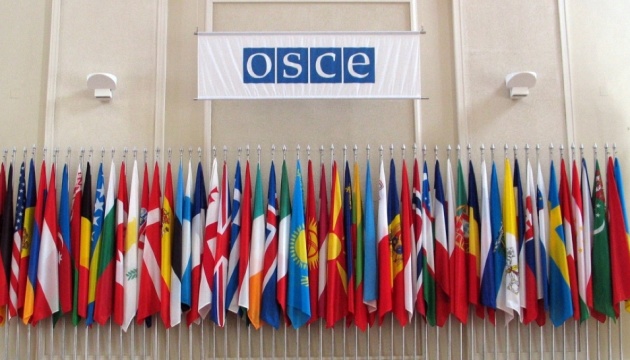 Italy takes over OSCE chairmanship, urges Donbas conflict parties to comply with Minsk accords
Italy has taken over chairmanship of the Organization for Security and Cooperation in Europe (OSCE) from Austria and promised to continue to support all OSCE efforts to ensure the implementation of the Minsk agreements, reads a statement posted on the OSCE website.
"The crisis in and around Ukraine has called into question the very principles on which the OSCE is based. Italy will continue to support all OSCE efforts towards a peaceful resolution of the conflict and urges the sides to fully implement the Minsk agreements," Italian Foreign Minister Angelino Alfano said.
In addition, he said, Italy will also continue strengthening the OSCE's work to address other protracted conflicts through the existing formats: the Geneva International Discussions on dealing with the consequences of the 2008 conflict in Georgia; the 5+2 Transdniestrian settlement talks; and the work of the Minsk Group and the efforts of its three Co-Chairs in resolving the Nagorno-Karabakh conflict.
According to Alfano, a key priority for Italy's presidency of the OSCE in 2018 will be "strengthening multilateralism as an instrument to relaunch the 'spirit of Helsinki' and to further promote peace, security, stability and cooperation."
The report notes that Foreign Minister and OSCE Chairperson-in-Office Angelino Alfano will present Italy's priorities to the OSCE Permanent Council in Vienna on January 11.
op