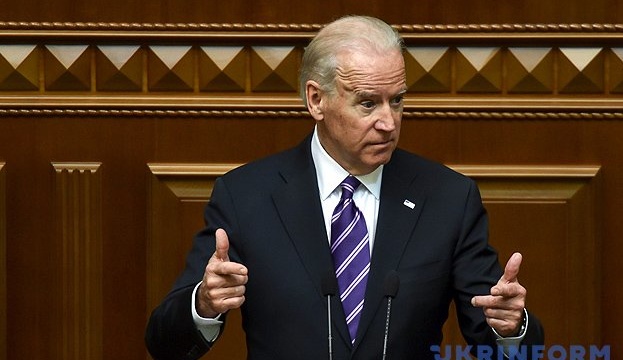 Biden says he had urged Yanukovych to flee Ukraine
Former U.S. Vice President Joe Biden has mentioned a phone call to former Ukrainian President Viktor Yanukovych, after which the latter escaped from Ukraine.
Biden wrote about this in his book entitled "Promise Me, Dad: A Year of Hope, Hardship and Purpose," according to Hromadske Radio.
"I had been warning him [Yanukovych] for months to exercise restraint in dealing with his citizens, but on this night, three months into the demonstrations, I was telling him it was over; time for him to call off his gunmen and walk away," Biden said.
According to the politician, Yanukovych fled Ukraine the next day, and control of the government "ended up temporarily in the hands of a young patriot named Arseniy Yatsenyuk."
Biden's memoir was published in November. He devoted his book to his child, who died of brain cancer in 2015. The former vice president speaks about his work in the U.S. administration and, in particular, about his role in events in Ukraine.
op