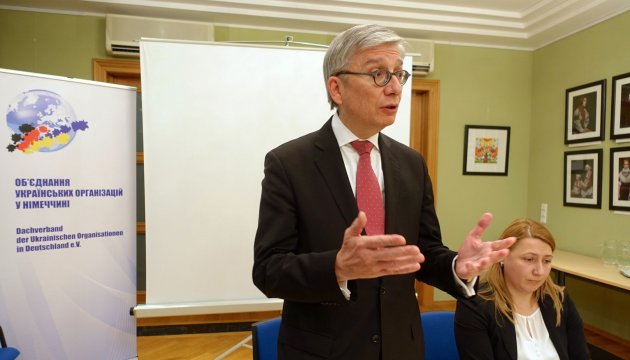 UWC welcomes U.S. decision to provide Ukraine with lethal defensive weapons
The sale of lethal defensive weapons by the United States to Ukraine will help to ensure stability in Europe.
President of the Ukrainian World Congress (UWC) Eugene Czolij stated this, an Ukrinform correspondent reports.
"The Ukrainian World Congress welcomes the commendable position adopted by the United States and its concrete steps to assist Ukraine in defending its territorial integrity, thereby ensuring peace and stability in Europe," said UWC President Eugene Czolij.
He added that the UWC "welcomes the accurate assessment of the Russian hybrid warfare by the United States and the approval by the Administration of the U.S. President of the sale of lethal defensive weapons to Ukraine to help it withstand persistent and blatant Russian aggression".
As Ukrinform earlier reported, the U.S. Department of State has confirmed that the United States will provide Ukraine with "enhanced defensive capabilities" to defend its territorial integrity from Russian-backed separatists in Donbas.
iy