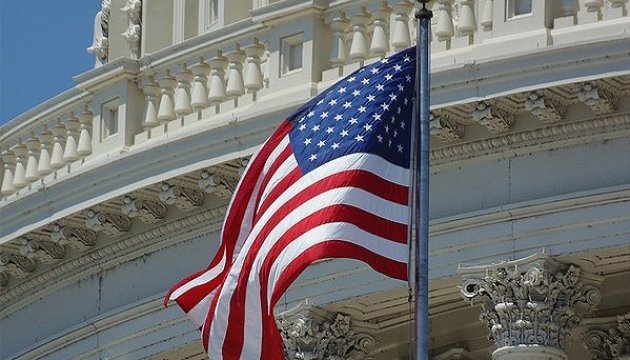 Russia is a source of violence in Donbas - State Department
Washington has directly called Russia and its proxies in Donbas a source of violence and links the latest escalation and shelling with Russia's unilateral withdrawal from the Joint Center for Control and Coordination (JCCC).
U.S. State Department spokesperson Heather Nauert made a respective statement in Washington on Tuesday, an Ukrinform correspondent reports.
"Previously, a Russian-Ukrainian military body has organized ceasefires to allow civilians in similar situations safe passage. However, the Russian Government has unilaterally withdrawn from this de-confliction mechanism," Nauert said.
She openly called Russia and its proxies a "source of violence" in eastern Ukraine. "The Russian Government continues to perpetuate an active conflict and humanitarian crisis through its leadership and supply of military forces on the ground, as well as its direct control over proxy authorities," she said.
Nauert also added: "The conflict in eastern Ukraine is not an organic civil war."
"The so-called 'republics' that Russia created are not legitimate entities," she said.
At the same time, she noted the latest escalation of the humanitarian situation in Donbas.
"Last night, Russian-led forces shelled the town of Novoluhanske with Grad rockets, wounding eight civilians and damaging dozens of homes, a school, and also a playground," Nauert said.
In addition, she stressed that fighting also resumed on December 19 around the Donetsk filtration station and its system of pipes carrying poisonous chlorine gas.
"This is considered extremely dangerous," she said.
She noted that damage to this infrastructure would be "potentially devastating." Nauert also said employees of the filtration station were trapped in the station's bomb shelter at that time.
"The United States calls on Russia to put an end to the attacks in eastern Ukraine, withdraw its forces and heavy weapons from the sovereign territory of Ukraine, and agree to a robust UN peacekeeping mission," Nauert said.
op