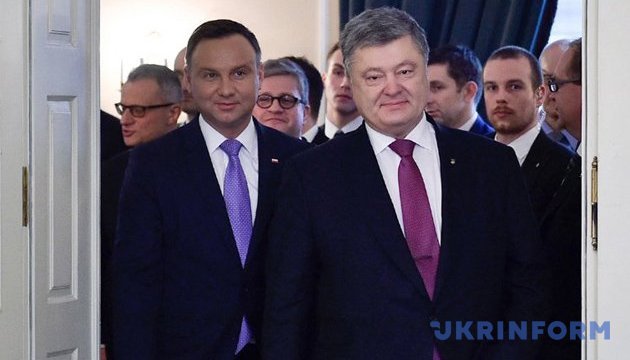 Duda, Poroshenko should find 'political symbols' - Polish expert
A visit by Polish President Andrzej Duda to Ukraine is a positive signal for Polish-Ukrainian relations.
A Polish political scientist and professor at the University of Warsaw, Andrzej Szeptycki, said this in a comment to an Ukrinform correspondent ahead of Duda's visit to Kharkiv.
"The visit always improves relations, especially since Duda, in contrast to other members of this government team in Poland, is very supportive of Ukraine, and on his part there were no openly negative actions," Szeptycki said.
According to the expert, the visit could be a good opportunity to try to find ways out of the crisis and find an answer to the question whether Ukraine needs Poland and vice versa.
In his opinion, the presidents should find some "political symbols" so as to show that this partnership between the two countries is really strategic.
Szeptycki said that this cooperation is really very good in many respects, for example, in the military sphere.
"However, the parties do not know how to present it to society. The PR side of this cooperation is frankly weak," the expert said.
Duda will pay a visit to Kharkiv on December 13.
op