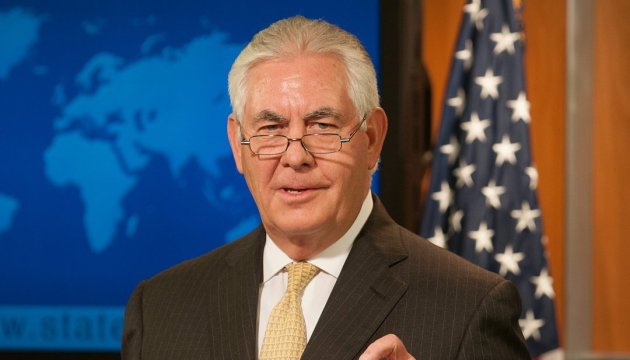 Tillerson in OSCE: We must respect Ukraine's right to choose its future
U.S. Secretary of State Rex Tillerson has stated in the OSCE that Ukraine is struggling with Russian aggression, since it has chosen its own future as an independent and sovereign state, and the international community must respect this.
He made a respective statement in Vienna on Thursday, an Ukrinform correspondent reports.
"We call on all the OSCE to implement and abide by the organization's principles. We must respect the right of every state to choose its own political future," he said.
Drawing attention to the conflict that Russia unleashed in eastern Ukraine, he said that Europe faces very serious security challenges.
At the same time, the U.S. secretary of state stressed the need for Moscow to fulfill its obligations under the Minsk Agreements.
"While Ukraine is taking steps to abide by these agreements – and it must continue to do so – Russia is not," Tillerson said.