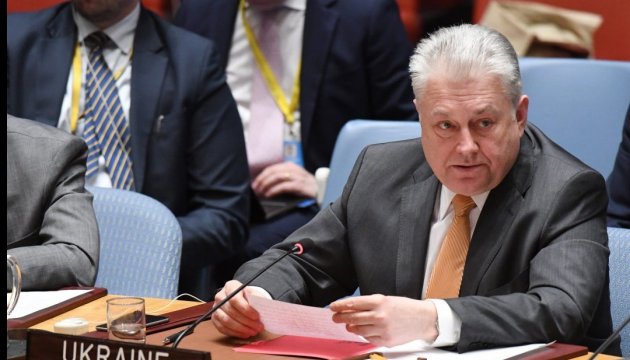 Ukraine's Permanent Representative to UN reminds Russia of the Hague tribunal for war crimes
Permanent Representative of Ukraine to the United Nations Volodymyr Yelchenko highlighted the need for bringing to justice all the perpetrators of crimes during military conflicts, including the Russian authorities which unleashed aggression against Ukraine.
Ukraine's Permanent Representative to UN made the statement during the debates of the UN Security Council on the activities of the tribunals for the former Yugoslavia and Rwanda.
"The prosecution of persons responsible for serious violations of the international humanitarian law reminds the perpetrators of all conflicts that they will sooner or later be brought to justice," the Ukrainian diplomat said.
According to him, this gives hope to all Ukrainians that "war crimes, crimes against humanity and other serious human rights violations committed during the ongoing armed aggression of the Russian Federation against Ukraine will not go unpunished, and the justice will triumph."
ol