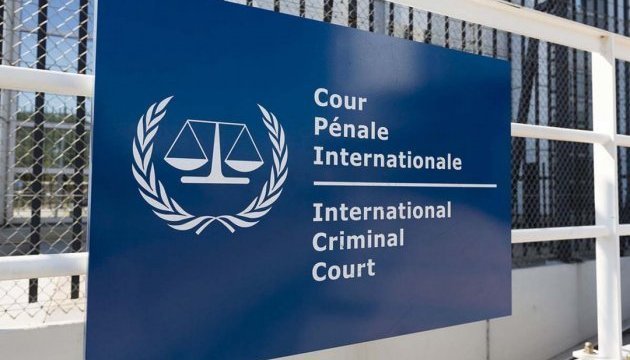 Euromaidan, Crimea and Donbas: ICC's Office of Prosecutor publishes results of investigation
Prosecutor of the International Criminal Court Fatou Bensouda has issued the annual Report on Preliminary Examination Activities regarding the events which took place in Ukraine during the Revolution of Dignity, the annexation of Crimea and the Russia's aggression in Donbas.
The report contains the results of the investigation for the period from October 1, 2016 to November 30, 2017.
"On 27 February 2014, armed and mostly uniformed individuals wearing no identifying insignia seized control of government buildings in Simferopol, including the Crimean parliament building. The Russian Federation later acknowledged that its military personnel had been involved in taking control of the Crimean peninsula," reads the section of the report relating to the annexation of Crimea.
The document also states that "the law of international armed conflict would continue to apply after 18 March 2014 to the extent that the situation within the territory of Crimea and Sevastopol factually amounts to an ongoing state of occupation."
The conclusion on the qualification of the conflict in eastern Ukraine, which the Kremlin is trying to present as an internal one, says: "The Office also cited additional information, pointing to direct military engagement between the respective armed forces of the Russian Federation and Ukraine, suggesting the existence of an international armed conflict in eastern Ukraine from 14 July 2014 at the latest."
Among the alleged crimes which have occurred in Crimea, the document mentions disappearances and killings, ill-treatment, forced conscription of Crimean residents to serve in the armed forces of the Russian Federation, deprivation of the rights of fair and regular trial, transfer of part of the civilian population of the Russian Federation into Crimea and of part of the population of Crimea outside the territory, harassment of Crimean Tatar population.
As for eastern Ukraine, the Office has recorded more than 1,200 incidents involving crimes allegedly committed since 20 February 2014 in the context of events in eastern Ukraine, including destruction of civilian objects, detention, torture/ill-treatment, sexual and gender-based crimes and disappearances.
ol