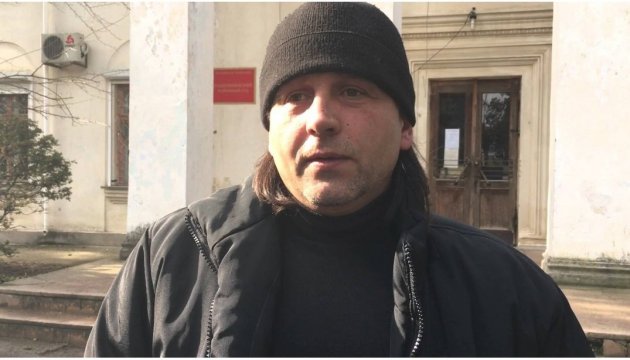 Crimean political prisoner Balukh released under house arrest
Crimean political prisoner Volodymyr Balukh was released from detention center under the house arrest.
"The Kremlin-controlled Razdolnensky district court in Crimea substituted a pre-trial restriction for Ukrainian activist Volodymyr Balukh in form of the pretrial detention with the house arrest," the Radio Liberty reports.
Balukh is now banned from leaving his house, communicating with the witnesses and using the Internet and mail.
November 29, the Kremlin-controlled Supreme Court of Crimea granted the appeal of Balukh's lawyers and canceled the decision of the Razdolnensky court on his arrest.
As reported, August 4, Volodymyr Balukh was sentenced to 3 years and 7 months in the general regime penal colony and fined RUR 10,000. However, the court of appeals sent the case for reconsideration.
The Russian Security Service (FSB) detained Balukh in the morning of December 8, 2016. According to his wife, FSB officers searched the houses of Balukh and his mother in the village of Serebrianka for four hours. Russian Security Service officers claimed they had found 90 cartridges and several TNT blocks in the attic of the Balukh's house.
The lawyers of Balukh and human rights activists, in turn, state that he is a victim of reprisals for his pro-Ukrainian stance as he had placed the Ukrainian flag in his courtyard.
ol