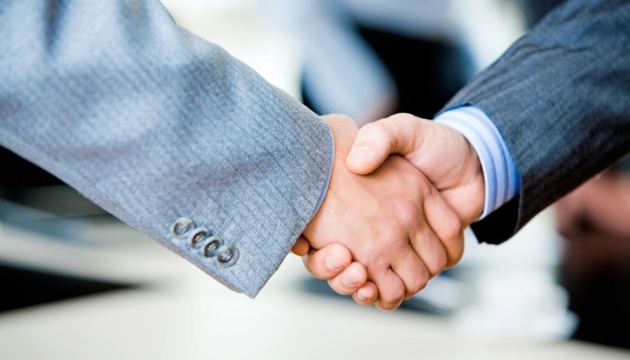 EU, its eastern partners identify 20 tasks of cooperation until 2020
The European Union and the Eastern Partnership countries, including Ukraine, have identified 20 key areas with targets for 2020.
This is stated in a joint declaration of the Eastern Partnership summit, which was approved in Brussels on Friday, an Ukrinform correspondent reports.
"Tangible results for our citizens are at the center of our engagement within the Eastern Partnership. Under the four priorities agreed at the Eastern Partnership Summit in Riga in 2015, 20 key areas with targets for 2020 were identified," the document says.
Among such tasks are improvements in communication between people, including greater interaction with civil society organizations, ensuring gender equality and non-discrimination, strengthening strategic communications, and support to independent media.
Targets in the field of economics include improving the investment and business environment, developing small- and medium-sized enterprises, simplifying access to financial resources, job creation, harmonization of digital markets, and support for interregional trade between the EU and partners.
In the area of governance, it is planned to strengthen the rule of law and anti-corruption mechanisms, support the implementation of judicial and administrative reforms, and strengthen cooperation in the field of security.
In the areas of energy, transport infrastructure and climate change, it is envisaged to develop key transport networks, enhance security of supply in the field of energy, improve energy efficiency and develop renewable energy sources, improve environmental protection and combat climate change.
In the issue of mobility and people-to-people contacts, it is planned to achieve progress on visa liberalization, increase investment in education for young people, create an Eastern Partnership European School, and ensure integration of EU and EaP research and innovation systems.
Among concrete decisions, the stated goals and objectives foresee the allocation of 100 million euros as loans in national currencies to partner countries to support small- and medium-sized businesses.
The digital package includes the allocation of 50 million euros for the harmonization of payment for mobile roaming.
It is planned to allocate 170 million euros for the development of governing institutions and authorities.
EUR 150 million can be disbursed for the development of the trans-European transport infrastructure, EUR 225 million for energy efficiency measures, and EUR 340 million for the educational financial package for young people.
In the energy sector, the document stresses the assistance and participation of the EU in modernizing the Ukrainian gas transit system.
op