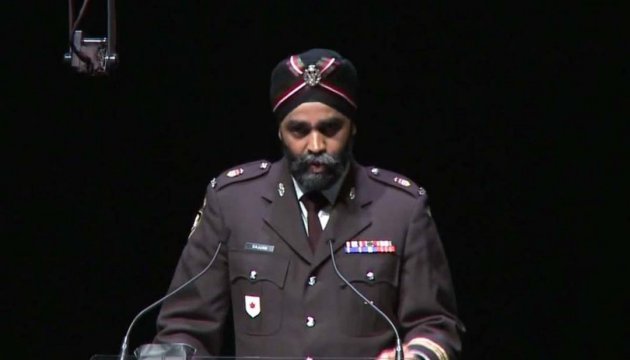 Defence Minister of Canada: Successful reforms to help Ukraine join NATO
Successful reforms may pave Ukraine's way to the NATO membership one day.
"First of all, there is a need to focus on the main thing and to reform the Armed Forces so that they [Ukraine] could not only become a NATO member but also get firmly on their feet with people's support," National Defence Minister of Canada Harjit Sajjan said when asked about the prospect of NATO membership for Ukraine, an Ukrinform correspondent reports.
He added that the developments in Ukraine are very important to Canada.
"More than 1.3 million Ukrainians live in Canada. We are very sensitive to what is happening in Ukraine: illegal annexation of Crimea, the events in Donbas," the Canadian minister said.
ol