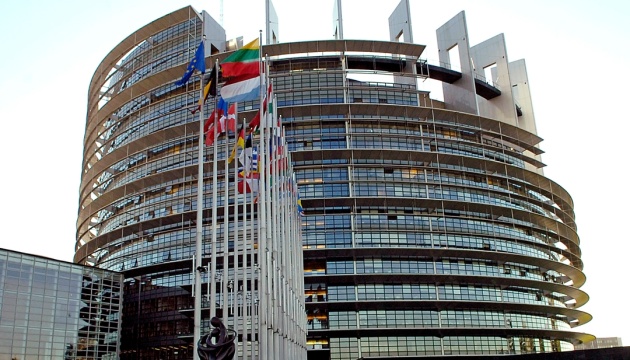 Eastern Partnership+: EP insists on acknowledgement of European aspirations of Ukraine
The European Parliament calls for deepening the European integration of Ukraine, Georgia and Moldova in the Eastern Partnership+ model, including the accession of these countries to the EU's customs, energy, and digital unions and the Schengen area.
This is stated in the report on a European Parliament recommendation to the Council, the Commission and the EEAS on the Eastern Partnership, in the run-up to the November 2017 Summit, adopted on Wednesday, an Ukrinform correspondent reports.
As reported, 519 MEPs voted for the document, 114 MEPs voted against and 47 MEPs abstained.
In particular, the European Parliament recommends the European Council, the European Commission and the European External Action Service "to reiterate that the association agreements with Georgia, Moldova and Ukraine do not constitute the final goal in their relations with the EU and to acknowledge once again the European aspirations of these countries."
In view of this, the European Parliament proposes to create a trust fund for Ukraine, Georgia and Moldova that should focus on private and public investments, in particular those in social and economic infrastructure.
In addition, it is recommended to consider a longer-term Eastern Partnership+ model for associated countries that have made substantial progress in implementing AA/DCFTA-related reforms that could eventually lead to joining the customs union, energy union, digital union and Schengen area.
The EP also stresses the need to continue to put pressure on Russia, which is especially important on the eve of discussions on the extension of anti-Russian sanctions in January 2018.
The document emphasizes the need to strengthen the support of Eastern partners in putting an end to the additional threats of state-sponsored assassinations, cyber warfare, disinformation and other types of destabilisation.
European parliamentarians also underline that the participation of an eastern partner in military exercises aimed at the EU and/or some of its partners, such as the Russian-led Zapad 2017 exercise in Belarus, is unacceptable.
In addition, the European Parliament supports the initiative to abolish the roaming tariffs between the partners and the EU.
ol