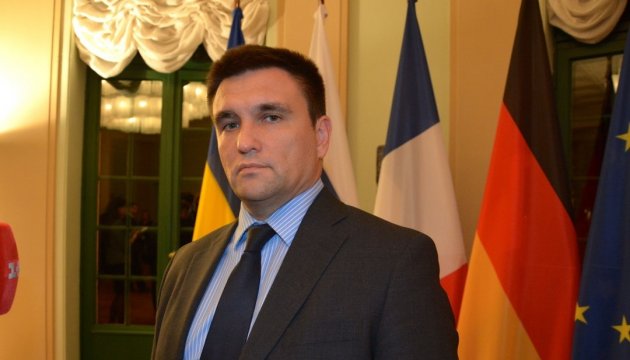 Foreign Minister Klimkin: UN draft resolution on peacekeepers in Donbas practically ready
Ukraine, the United States, Germany and France have practically prepared a joint draft UN resolution on deployment of peacekeeping mission in Donbas.
In a commentary to the Podrobnosti Ukrainian media outlet, Ukrainian Foreign Minister Pavlo Klimkin noted that he had agreed with U.S. Special Representative for Ukraine Negotiations Kurt Volker on the basic parameters of the resolution during a recent conversation.
"The wording of the resolution, our draft, is practically ready. [We cooperate in drafting the document with] the United States, Germany, France, and the United Kingdom. The main point is that the whole territory is occupied. We have a plan for further exerting pressure," the Foreign Minister of Ukraine said.
He stressed that the timeline of the peacekeeping mission had not yet been considered, and the issue of its composition and numerical strength would be discussed later.
"We will discuss the composition and numerical strength a little bit later, depending on the advance of this resolution," Klimkin said.
At the same time, he refused to reveal the expected number of peacekeepers.
ol