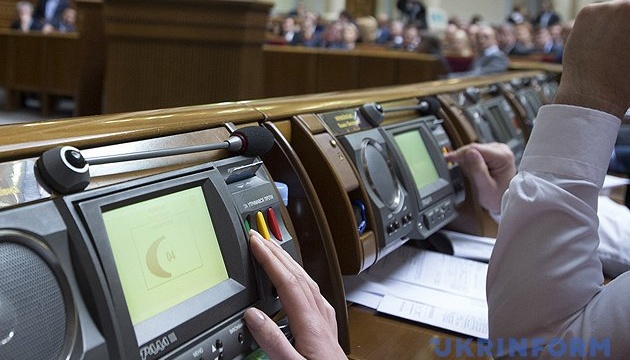 Parliament approves in first reading draft Election Code
The Verkhovna Rada has approved in the first reading a draft Election Code, which envisages the introduction of a proportional electoral system with open party lists at parliamentary elections, as well as the change of electoral system at local elections.
A total of 226 MPs voted in favor the relevant draft law, No. 3112-1, on November 7, an Ukrinform correspondent reports.
"One of the main and generally recognized problem of the election legislation proceeds from the current electoral systems, which have created a situation when people's deputies of Ukraine, as well as local councils, are remote from voters because of the lack of influence of voters on the composition of parliament. The need for a significant modification of the electoral system, overcoming the depersonalized method of voting of voters is recognized today by the main political forces and society," reads an explanatory note to the bill.
iy