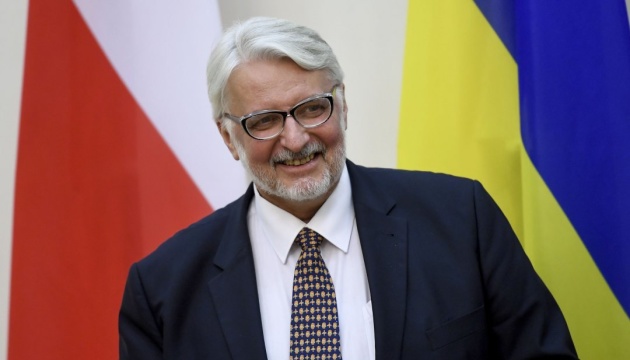 Polish Foreign Minister Witold Waszczykowski pays two-day visit to Lviv
Polish Foreign Minister Witold Waszczykowski will pay a visit to Lviv on Saturday and Sunday, where he will meet with the Polish community, places of historical interest and hold talks with local authorities.
This has been reported by the Polish Foreign Ministry.
The visit will begin with a consular meeting at the Polish Consulate General in Lviv. On Saturday, he will also meet with representatives of the Polish organizations of Lviv and the region.
On Sunday, Waszczykowski will attend the mass at the Church of St. Mary Magdalene, lay flowers to the monument to the victims of communist crimes and meet with the Roman Catholic clergy in the Latin Cathedral.
Waszczykowski recently said in an interview with TVP1 TV channel that he would talk during a visit to Lviv about "the situation regarding the Polish people, Polish-Ukrainian relations, especially in the historical context."
ish