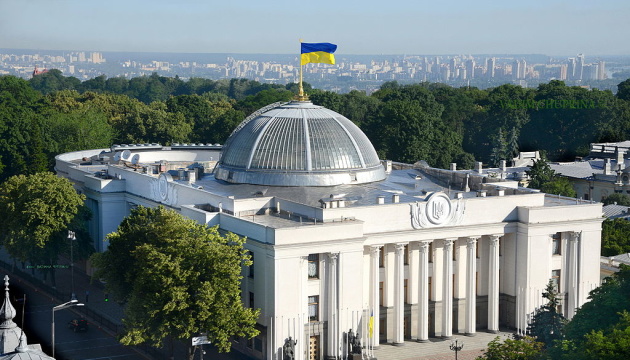 Bill on president's impeachment registered in parliament
A draft law on the president of Ukraine and the procedure for termination of his powers has been registered in the Verkhovna Rada.
According to the website of the parliament, the author of the relevant bill, No. 7248, is independent lawmaker Yuriy Derevyanko.
At the same time, the text of the bill and the explanatory documents have not yet been posted on the parliament website.
The MP's press service reported that the bill is aimed at eliminating gaps in the current legislation regarding the activities of the head of state.
The current Constitution of Ukraine foresees four reasons for early termination of the president's powers, in particular, resignation, the failure to fulfill his powers for health reasons, removal from office through impeachment, and death.
The issue of removing the president from office through impeachment is initiated by the majority of the constitutional composition of the Verkhovna Rada. To conduct an investigation, the parliament should set up an ad hoc temporary investigative commission. The decision on removal of the president from office through impeachment is adopted by at least three quarters of the constitutional composition of parliament.
On October 21, protesters outside the parliament building issued an ultimatum to President Petro Poroshenko regarding the introduction in parliament within five days of bills on the creation of an anti-corruption court and impeachment.
op