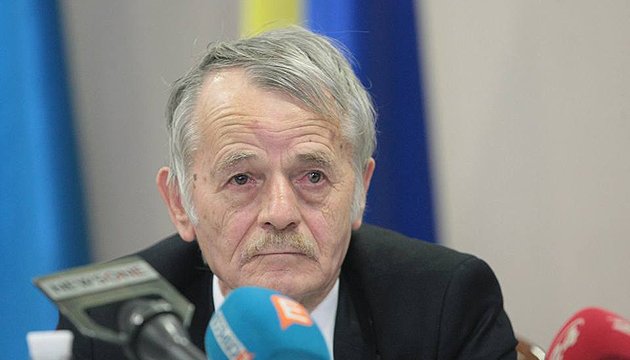 Dzhemilev: Pro-Ukrainian population being squeezed out of Crimea
Russia has delivered about 250,000 inhabitants of Donbas and the same number of Russians in the occupied Crimea to squeeze out the indigenous population.
Ukrainian MP Mustafa Dzhemilev said this at the briefing on Tuesday, October 31, an Ukrinform correspondent reports.
"About 250,000 inhabitants of Donbas with pro-Russian views and about the same number of Russians from the territory of the Russian Federation have been delivered to the territory of Crimea. At the same time, the indigenous people and the pro-Ukrainian population are being ousted," Dzhemilev said.
He also added that the ecology of the occupied peninsula was completely devastated. According to him, the ill-considered actions resulted in land pollution and groundwater level drop by 17 meters. As noted, millions of dollars will be required for the recovery.
"Therefore, we rely on mobilization of the world community to isolate the aggressor state and make it reckon with the international norms. We will act in this regard," Dzhemilev stressed.
ol