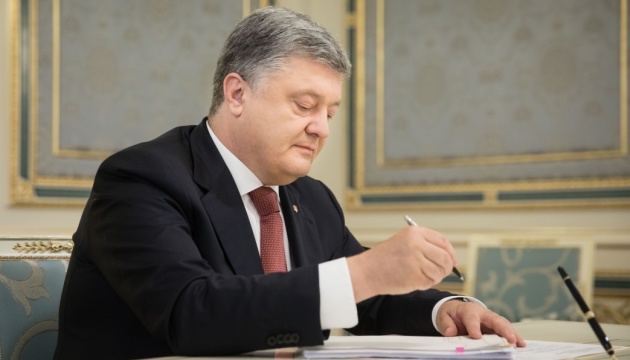 Poroshenko approves amendments to Budget Code on raising pensions
President of Ukraine Petro Poroshenko has signed the Law on Amendments to the Budget Code of Ukraine on Increasing Pensions, the president's press service reports.
"The parliament by 255 votes approved the document as a basis and as a whole on October 3. The law specifies the list of expenditures carried out for social protection and social security of citizens from Ukraine's state budget and local budgets," reads the report.
In addition, the signed law is systematically linked with the law on Amendments to Certain Legislative Acts of Ukraine on Increasing Pensions. The implementation of its regulations will allow determining the sources of financial provision for individual social payments and dividing the mentioned expenses between the budgets.
iy